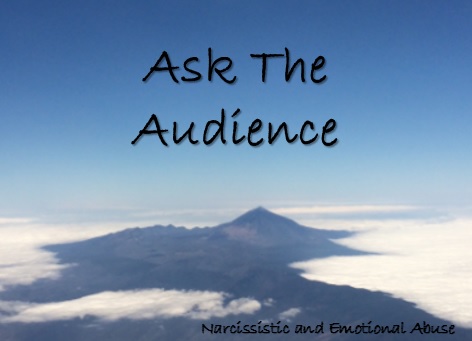 She has no connection to us any more
I didn't know a year ago when my daughter got married we would be literally giving her away to not be seen or talked to. She was a peacemaker, sweet, loving and trusting. Even in her teen years we never got a sore word. She's now being that way to him. We don't get answers to our calls and texts although occasionally if we do they're ugly. They're not from her. Has he taken her phone? Does she see our messages? Does she hate us and never want to talk to us again? Nothing bad ever happened. In fact he called me mom and joked and had fun with me. Then everything changed that day they got married. I feel like my daughter died but then I think it would be better if she had died. At least then we would have answers and know. It's been a year since I lost my friend. I'm sad every day. I constantly think about her. We were close. I wake up in the morning feeling like I've been in a terrible accident and my pain medicine is wearing off. How do I live life normally again. And not be so sad? I've never been sad before. I'm a spiritual person. I pray a lot, I've been reading and educating myself, I talk to my husband and friends as much as I feel I can. I debate driving to see her but the books say no, she is an adult, just wait. I want to fight for my daughter. I know she's being mentally abused but does she know it? She was close to her family. We are a very involved and close family. It's been a year. She has no connection to us anymore and is completely alienated from everyone she ever knew. What can I do to help myself since there seems to be nothing I can do for her, I suppose?
How can I be a positive influence in her life when we're not allowed in her life and any contact has been negative and seems to come from him?