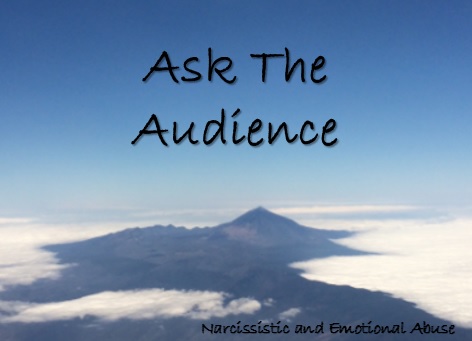 My ex tries to use God against me
My ex tries to use God against me
How can one show an abusive ex spouse, his flying monkey crew is on social media stalking & taunting you? (sending messages to the Pastors/life coach portraying him as the victim and me having a non expired Protection Order against him, despite his name is blocked.)
My ex always tried using God against me and his family tried telling me if and when & If I ever left him that God's gonna get me/I'm in Gods hands meaning gloom in doom
I'm the devil yea ok !
Now since I've obtained a Permanent protection order/Non Expire!!! he's scared I'm gonna collect CS & seeing negative patterns repeated Smear campaigns, indirectly making my name look bad, him breaking the PPO by 3rd party subliminal messages.
I know it's him, hating fan club because when I try to leave a few times in the past he always calls my former pastor, telling the pastor to make me reconcile, go back to him, he always begged others via social media for prayers, using his emotions to manipulate others playing a good victim.