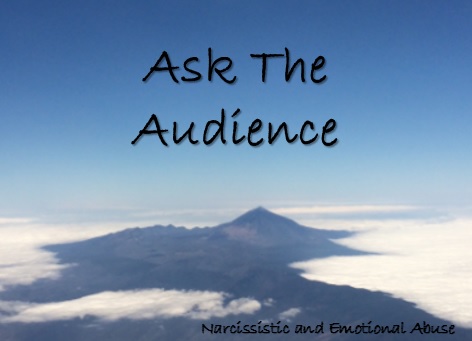 My life has been impacted by a narcissistic sibling
I am curious about what the members of this group would say about something I that is running through my mind. I feel I should remain anonymous.
I am starting to realize that my life has been impacted by a narcissistic sibling. Being older than I, it was easy for them to affect my view of the world. I am just starting to see how it has tainted all of my relationships. My own behavior caused problems for me, but I always wondered why people didn't see the love I had in my heart. I do not trust, and that is obvious.
Anyway, I know what caused this person to become a narcissist. It was terrible bullying that was completely undeserved and unmanageable for my sibling.
Sometimes I wish to go no contact, but since I know the injury that was inflicted and how our parents lack of emotional intelligence caused them not to be effective at mitigating the injuries, I feel that I should not do it. I wonder what people's thoughts are on this. It would be so unfair and sad for my sibling to lose absolutely everyone (once my mom is gone) because bullies abused them 40 years ago. It was inflicted on my sibling, so if I go no contact, it's like they are still inflicting abuse on my sibling to this day.
I hope I expressed myself in a way that makes sense. I am somewhat upset at the moment because our grandmother is needing care in a way she never has before, and I am being abandoned to deal with it myself and with extended family members who can help some. My sibling has even come by my grandmother's house and refused to help and then called and manipulated other family members to help with their laundry at this difficult time (!), so my thoughts are 'muddy'.