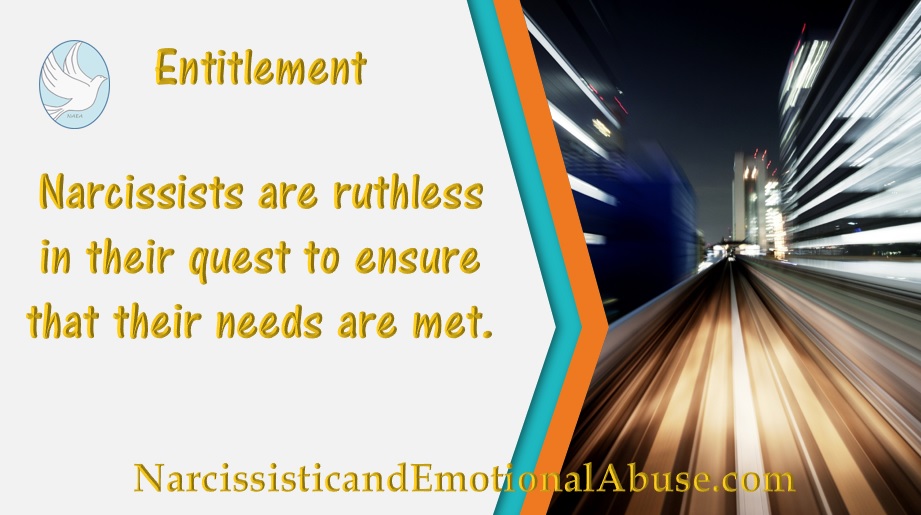 Sense Of Entitlement
Sense Of Entitlement
Narcissistic Entitlement
As normal people progress from childhood and adolescence into adulthood, most leave behind the childish temper tantrums, the stomping feet, yelling and crying, to get what they want and develop a more mature and refined manner.  They learn patience and understanding and with maturity, learn that not everything will go their way all of the time.  Sadly, people with narcissistic personality disorder cannot be considered 'normal' by any stretch of the imagination and never seem to move beyond their childish ways believing that the world evolves around them.
A sense of entitlement :
Having an unrealistic belief that one has a right to have, do, or get something.
The expectation or belief that you deserve special treatment / privileges.
Someone with narcissistic personality disorder has an unbelievable sense of entitlement.  They are ruthless in their quest to ensure that their needs are met, which are more important than those of anyone else.  Woe betide anyone who stands in the way of the narcissist and their goal.  They don't appear to have any sense of shame when it comes to trampling over others in order to achieve their desires.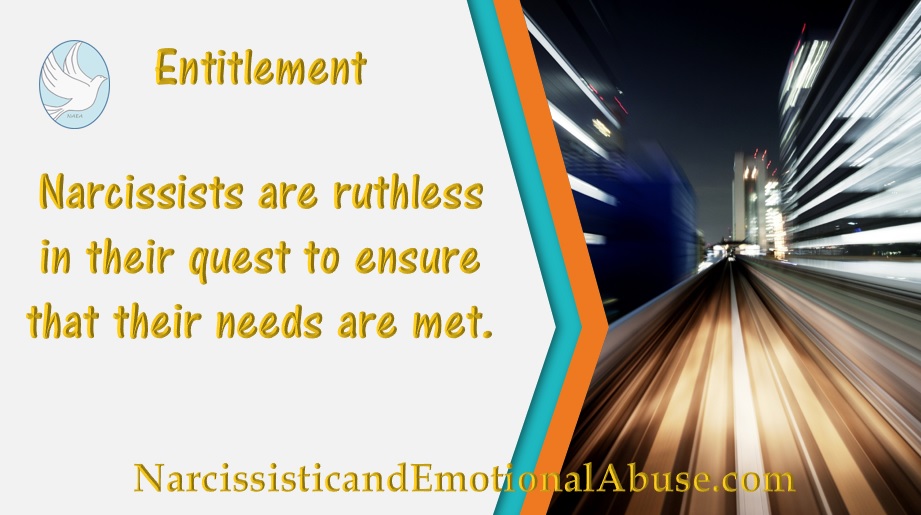 During conversations in public, the narcissistic personality feels entitled to interrupt when other people are talking.  After all, it's difficult to be the centre of attention when other people have taken centre stage.
In their minds they need to get what they want, when and how they want.   What happens when they sate their appetite?   It won't be enough…they'll crave more.  The narcissist is never satisfied because the goal posts are always moved.
The word, 'compromise' is not a word in the narcissist's vocabulary.  Someone with such an acute sense of entitlement doesn't want to meet anyone half way and will push the boundaries until they get their own way.  Rules don't apply to them.  It's their way or the highway.
To normal people this kind of behaviour comes across as incredibly selfish, and it is.  The needs of those around them are of little or no consequence and are pushed to the bottom of the queue.  Sometimes a narcissist can come across as a generous, kind and gentle soul, usually at the outset of a relationship.  Don't be fooled.  Their apparent kindness and generosity are a ruse, created when there is something in it for them.  They give in order to get.
Written by Anne McCrea