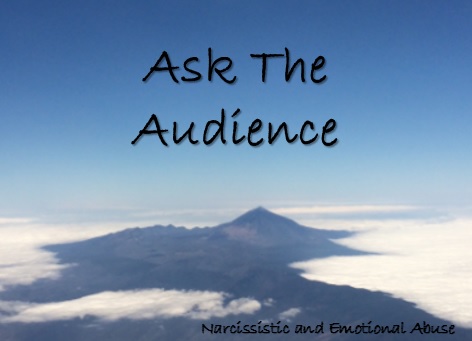 My son believes everything his father tells him
My son believes everything his father tells him
Your article on The Silent Treatment, narcissistic emotional abuse was absolutely so helpful to me. It confirmed to a "T" the husband I'm married to. I have managed to escape and busy with proceeding with a divorce.
The sad part is my husband is using our son (he is 16 years old, turning 17 in July) as a pawn / tool and emotionally abusing him so against me as his mother for his own benefit and gain. My husband includes our son in all our adult talk. He puts so much pressure on our son.
As a result my son is disrespectful, rude and cold towards me. My son believes everything his father tells him about me. My husband runs me down in front of our son & behind my back making me out as a worthless, hopeless and useless human being.
I'm finding it enormously hard to cope, manage and deal with my son. Any advice would be much appreciated.