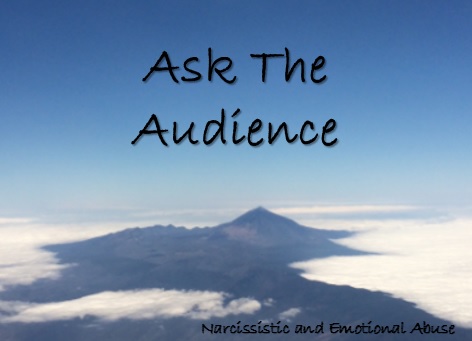 I'm struggling
I'm struggling
I'm going to tell everybody my story. It might be long but I'm going to tell every single detail I can remember. Please any help would be a massive help, I'm struggling coping day to day and I'm literally crying out for help so here goes:
At the time we got together were both 22/23, she's 3 months older than me and we don't have children.
September 24th 2015, Me and my now ex-girlfriend got together, It was my birthday the 18th October and she decided to book me and her a night away in an amazing hotel and we went out and had a good night etc. this was my first, what I classed as serious relationship.
The morning of the night before we woke up had had a shower and my phone was on the bed. I didn't want to lose it or forget it so something I used to do was put my phone in my shoe so when I go to put my footwear on I wouldn't ever forget it. She found my phone in the shoe covered up by our dry towel and accused me straight away of being unfaithful, obviously I wasn't. I tried to reassure her and just said it would never happen again, she verbally assaulted me for the first time then making me out to be a piece of s**t, and I'm a very sensitive caring person anyway she knew this and it made me crave her even more for reasons I couldn't explain.
Within the whole time we were together this verbal abuse carried on pretty much everyday.
About 1 month later I was in her room in her parents' house, at the time I'd had a rough day in work and well, she wanted sex. I genuinely just wanted sleep I was not up for it whatsoever. As I'm lying on my back she screams "f**k off" whilst her arm hits me smack bang in the middle of my face.
This was the first of many times I was hit in the face, through the whole relationship she hit me scratched me or even bit my face when she got drunk or she wanted to argue, she made me delete my Facebook account my Twitter, every contact with friends and even some family members. She also didn't want me wearing clothes I liked wearing. We went out every week spending money we didn't have.
This abuse carried on until Christmas, she wanted me to be with her and her family the whole of Christmas and I refused I said I should be with my family.
Boxing day I ended it. I was upset and angry with how I was being treated and I told my family everything.
Now from the beginning of the relationship I had been under pressure for money and well, I'm not an angel, nobody is but I stole from my workplace, simply to please her and to try and show her love because I was desperate. Anyway I would've done absolutely anything to please her. At the end of January we got back together and the middle of February I had been found out by my employers and they reported me to the police. I had an interview with them and I received a caution. Up until April I went full no contact with my ex and then one day out of nowhere she sent me a personal little 'OPB' on a reg of a car – it stands for oh panda bug and that's what I called her, my panda bug, (it was a cute thing we did) and it reeled me in.  We spoke and we met up and I went away behind my families back to stay with her in the city and we spoke about moving away to start a fresh.
We moved in May 2016 and things were actually perfect, for about 2 months – I had to do all the washing, the cleaning, the cooking, everything, she didn't really ever help unless she wanted too. I think she was like this because I used to get home from work about 2 hours earlier than her and she hated it, she didn't want me home alone. She'd accuse me of all sorts and it just upset me because she'd come home and I'd be dying to see her and speak to her and she would just put me down constantly and make me feel worthless.
To please her I got a job with the same hours as her and I didn't like it. I had my suspicion she was speaking to a guy she worked with and she was. It was found out she cheated on me whilst I was on a course away and yeah that broke my heart it still does, I forgave her again. And that was in October – then one day she came into my work accusing me of fancying a girl I worked with when I didn't even speak to this girl. So I walked out of work because the stress was too much. She said she was leaving me, I got back to our place and she was there, then we both moved in December 2016 and I was unemployed and she recently left her job so we were skint.
I was under pressure from the debt she accumulated for me and it got to January 25th and I ended it, I couldn't take it no more…now I need help because I want to speak to her so much and my mind is dying if I can speak to people in messenger that would help. I can clear things up and give more details, but the thing is she shows every single sign a narcissist does. I just need advice and help so please I'm begging you help me.