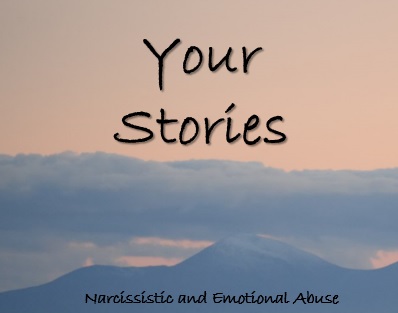 I am proud of myself
I am proud of myself
I want to clear the air on a few topics that are dancing around in my head at the moment.
Deep breath*Ever since I have moved I have had a chance to breathe.
As many of you know my childhood, teen and adult life has not been ideal. Abuse, failed marriage, death of both parents. I've had my fair share of heartache.
Anyone who really has the knowledge understands that in abusive relationships the abuser breaks the victim down emotionally and tries moulding them into who they want them to be. That's what happened! For many years I was a empty shell for filling someone else's path.
When I left I didn't know up from down or left from right. I didn't know who I was or how I was suppose to be.
I have become stronger being up here and I am proud of myself for that! I had to "cut."
For two years I cut the strings of everything negative in my life. Especially people!!! I had to separate myself from many. Not because of how they were but how I was. A broken girl who couldn't handle negativity.
I have learned that negativity is toxic.  And to continue building and finding who I am. I plan on continuing this "detox" for myself. I have been super proud of myself for finally stepping away and finding myself.
Who am I? I am someone who has seen the darkest days and never let that effect my heart towards life. I like nature!! Who knew!! Caves, waterfalls, hiking, fishing…. I've learned that "Tiffanie" would rather lay in a hammock on top of the mountain then shop! Don't get me twisted lol I still love shopping lol But being up here has showed me the beauty I have needed to see for so many years.
Before I was a weak woman who wanted others approval. Now……. I am fierce, wiser and stronger!!! 💪 Nice to meet you 😉
💜Also!! Mad props to my hubby for allowing me to grow. Many men should strive to be like you!! You have been so supportive of me throughout this process and I can't even express how much that means to me after everything I have been through. You are my rock!! 💜 So thank you for holding that mirror in front of me and showing me happiness is what I make it!💜 You have always held my hand and led me to becoming a better "Me" 💜
By Tiffanie Massey