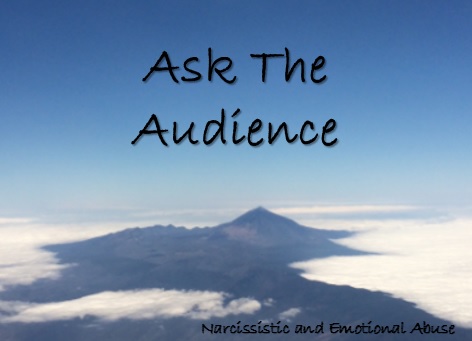 He fakes pain or being sick
He fakes pain or being sick
You guys are helping me heal. I can't Thank you enough. I am with a scary master narcissist. I'm planning my strategic escape. Sad to say it that way but true. As he is a dangerous one.
Question: of all of the spot on articles I read I haven't run across one that talks about the narcissist 'faking' pain or being sick.
He does this when he wants to get out of going somewhere or when he wants my attention. This morning he knew I was coming into the room and put on the act big time complaining of back pain. An hour later I came down snuck up on him, watching his totally normal demeanour. Then I made noise letting him know I was there instant I'm in excruciating pain act.
He gets like this when I tell him we need to talk, this needs to end, please be nice, etc. he is although total normal when he goes out to the gym, work, other friends, people I call his fans. Anyway I could go on and on as you know.
Am I imagining this? Or do you really think he's in pain and I'm
being mean? I am so lost and confused with this asshole. So pathetic because I have a very strong schooling background and a professional in my field. I feel ashamed of myself that I have gone down this horrific downward spiral and was fooled, taken advantage of, made a fool of. Don't get me wrong, o by no means think I'm better then or above anyone. It's all me I am disappointed in myself.