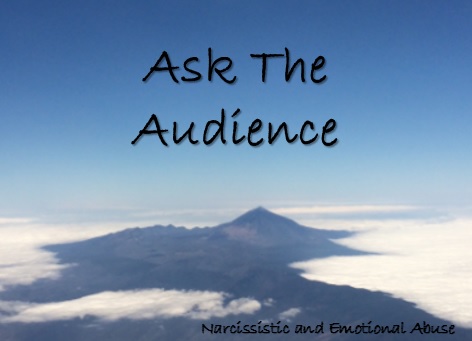 Has anyone dealt with this kind of circus?
Has anyone dealt with this kind of circus?
I had an abusive husband for almost 5 years and we had a child together. And he would do shit to make everything my fault or the kids' fault. Nothing was ever his fault, of course. Until the abuse turned physical and punched me in the face and then beat me while I was down. In front of our baby and my older son heard the fight and phoned the county police. Well it took me time to get on my feet to make sure my kids were okay and we could live on our own. And i did finally! Then I started seeing my high school sweetheart and he was just coming or starting the start of his separation. My divorce was quick and my boyfriends was not. Almost 3 yrs. And we went through some crap with that with him just trying to get his equal time with his daughter. She is a complete mental case. And me and the boyfriend became engaged and we were set for his final court hearing for his final hearing. And we set our wedding date. And with doing this. His ex-wife must have contacted my crazy ex-husband on wonderful Facebook. We got married and thought we would finally be free of all the constant crap. Nope she went even lower to date my ex-husband, even after seeing police reports and knowing how he is. I guess a pay check is more important to her.
My thing is I have 2 psychos feeding into each other and my ex hasn't seen his baby in 17 months and now in the same town. Probably even across the street from us at her parents' house and doesn't even ask for his son. But has anyone dealt with this kind of circus in their life? She has found a way to keep the abuser at arm's length and she is just as bad to my ex.
We just want our kids to be okay and they aren't! And everyone that knows this thinks this is so weird and just really messed up.