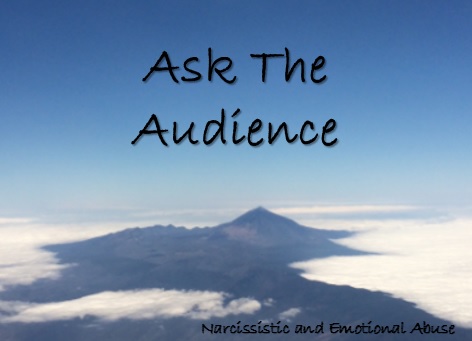 Could her husband have turned her into a narcissist?
Could her husband have turned her into a narcissist?
Since I found your Facebook page several months ago, I have gone to it just about every day. I have a question, can someone be turned into a narc, if they have been married to a narc, for a long time, in this case almost 25 years.  When I know for a fact this was NOT the case before the marriage and a good 7-8 years after and slowly but surely seems to me had happened! Neither one of them now will take responsibility for anything and do nothing but play them blame game, have no respect and worst of all talk over me whenever I speak and try to reason.  If I can get a minute's break, It's seems my words are not heard, the quite is just long enough to continue to run her/ their agenda, hardly ever validating and acknowledge anything! The insults fly and constantly justifying anything and everything thing, good bad or indifferent! It's frustrating, infuriating, and heart-breaking too.
So can this be a learned behaviour for survival, or brainwashing?
How sad our society has become that it is seemingly everyone has this in their lives! And this is really heart-breaking, it's my daughter, but I've seen on the page I'm by far alone there either.  Could her husband have turned her into a narc?  No matter thank you, from everything I've read on the page and her behaviour, disrespectful,  taking no responsibility for anything, blaming, hurtful  words, her behaviour is a mirror image of what her husband's has always been, after almost 25 years of marriage! She is not the girl I raised and had a very good relationship with. I do not know that person! Her husband has succeeded in tearing our tiny family apart. Sorry for going on, I need a therapist, I'm senior and need to find out if it's covered. I stopped crying a while ago because now it's a callous on my heart but I cried a river over the last 16 plus years.