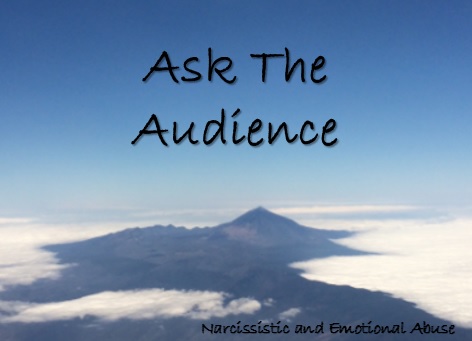 Should I destroy their lives to save myself?
Should I destroy their lives to save myself?
I am planning to leave my narcissist this week.  I have been secretly packing and planning to leave while he's at work.  I feel sick.  As it grows closer I already have regret and sadness.  I want to leave, but I don't want to destroy his life or the lives of his kids.  I have been raising them for several years.  We do not have children together but I am very attached to his kids.  I know after this week I will never see them again.  I also know this is what's best for my own child and myself.  He isn't physically abusive.  Aside from that, he's a total narc.  Except his lies are mostly to improve the way others perceive him and gas-lighting me.  In fact, through the marriage I have lied a lot more than him.  Maybe that's not fair to myself.  What I mean is I lie to avoid his wrath, and sometimes I lie to just not have to deal with him.  I lie about the amount of money I have, all sorts of things.  If I don't, he manipulates and guilts me until I give up.  His tactic is destroy someone mentally to get his way.  He says he's very honest and most people believe he is a kind, funny, charismatic guy.  In fact, it's me who they think is the horrible one.  They pity him. This is a ramble.  I'm struggling.  I have questioned myself a thousand times from every angle.  Maybe I am the narc, maybe I am the personality disorder.  I even went to have a complete mental diagnostic assessment done.  I am not a narc.  I have PTSD, Anxiety disorder and some other things, but not a personality disorder.  Is any of this normal? Should I destroy three people's lives to save myself?