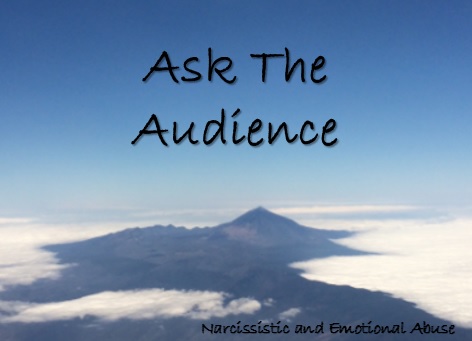 She sees her personality as no nonsense and tough
She sees her personality as no nonsense and tough
I'm really struggling with a 30 year friendship.  I'm able to take time off from us if needed but it definitely makes things awkward.  M is a very loving, outgoing, BFF to everyone type.  We've been friends since childhood.  We lost touch for several years as she started having kids very young.  She's gone through way more than any average person has in their lifetime and she's not even 40.  She's lived through emotionally abusive parents, physically abusive husband, and the murder of her baby by a man she was dating.  It's not been easy!  There's major PTSD going on in there.
I struggle to keep my cool sometimes for these reasons:
– She'll ask a question like, "How are you?"  You barely begin to answer and she's already talking about how her aches are worse, her kids are crazier, her work is harder, etc…
– There's also the every man hits on me thing.  She really thinks a guy saying hello must mean they are trying to sleep with her.  It's so…ugh!
– She complains non stop about her illnesses, her husband, raising her kids, and her other close relationships.
I do care about this girl.  She is a very fun and fun loving person.  How do I get her to shut up? How do I get her to see she does these things?  These things she does really affect how much and how often myself and my husband can tolerate being around her.  I truly feel she would make an effort to change,  we'll maybe?  She sees her personality as no nonsense and tough if you don't like it.  I know it's affected other relationships she's had.  I really don't want her hurt or to feel like I don't care about her life.  Any suggestions?  Thanks