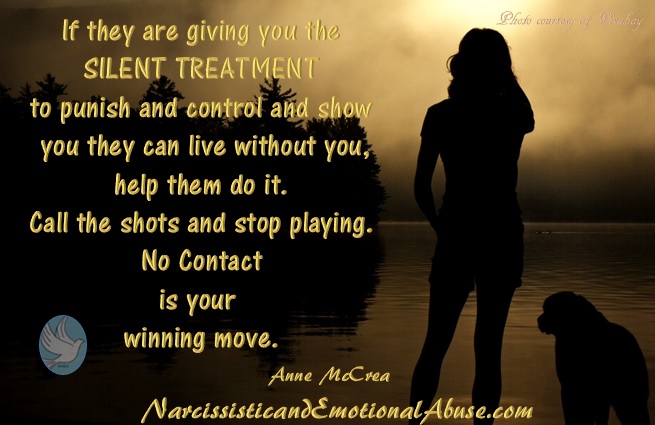 Narcissistic and Emotional Abuse
Narcissistic and Emotional Abuse
The page and website have continued to grow steadily.  With your help we are reaching millions of people worldwide, educating and raising awareness about narcissistic personalities and the people they target.
I always say to people not to expect others to understand unless they have been there.  I've been there.  I've been there and I'm back stronger than ever before.
Like many of you the term, narcissism was something that I had heard of but did not fully understand until I had the misfortune of becoming involved with these toxic individuals.
After the tragic death of my husband I had a relationship with a man who I had known as a friend for quite a few years.  At first he was charming, considerate and everything that I thought a man should be.  After a short period of time the cracks started to appear, ever so subtly at first.  Looking back, I can now see those 'red flags.'   I didn't realise just how significant they were, little things like talking down to the waiter, speaking badly of just about everyone from his son and granddaughter to his neighbours and acquaintances.  I don't think there was anyone in his 'circle' who didn't receive a bashing from his barbed tongue.  I was subjected to the silent treatment every few months, lasting weeks at a time.  I could never really figure out why.  At the time of my husband's death, he was like a rock for me.  After a period of 'the silent treatment' when my father was dying six years ago, he became that rock for me once again.  He was never physically abusive with me but he had been with his ex-wife.  How do I know this?  He told me in such a way that made me believe that she somehow deserved it.  Foolish, I know, but that was all part and partial of the twisted mind games he played.  Looking back I wonder if this was a warning to behave and follow his rules.  Possibly!  I wish I had known then what I know now.  I would have walked away much, much sooner.
We parted for the last and final time four years ago.  It has been a difficult journey but one that I know was absolutely necessary.  This page has helped me and I know from your comments and messages that it has helped so many of you.  It is heartening to know that something good has come out of such a difficult period of my life.  During this past four years I have made many new friends and rekindled many old friendships.  I have been surprised at the number of people who have said to me that I am so much better off without this man in my life.  I certainly know that I am.  It's strange, but at the time, you don't see just how unpopular the person you are involved with really is.  People don't tend to be up front and honest at the time by telling you what they really think, probably imagining that you will either not listen or that you will find out for yourself in time.  Since I walked away from this toxic relationship, not one person that I have spoken to, has a good word to say about him.  Am I surprised?  No, not now, but I probably wouldn't have listened if they had told me their honest opinions whilst I was in the midst of a toxic whirlwind.
Unfortunately whilst recovering from this relationship and studying narcissistic personality disorder, I found myself in another situation where people were not as they appeared to be.  My horses were stabled at a yard close by.  After catching one of the people who 'runs' the yard, (I use that term lightly) trying to steal from me, I called them out on their behaviour, having written proof.  Their true colours certainly came out in the wash.  Lies and a smear campaign followed.  The owner of the yard knew the truth and stood by me and I thank her for that.  How did I deal with this situation?  I moved my horses to another yard where, I am glad to say the people are much more pleasant and above all, honest.  Sometimes cutting contact with toxic people is the only answer.
I have learned a lot over the past few years.  I have learned that some people who I thought were decent, honest people, were anything but.  I learned not to tolerate toxic behaviour from anyone.  Life is too short to put up with that sort of negativity.  I've learned that it's not my job to fix those people.  Their problems are their misfortune and they will have to deal with those themselves.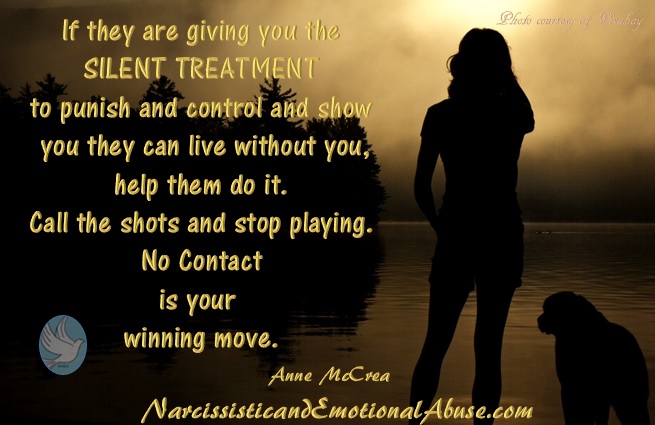 My main reason for starting this page just over two years ago was to spread awareness about the subject of NPD and the devastating consequences of being involved with a narcissist in one way or another.  The text below is the original article that I wrote some time ago.
A relationship with a narcissist is a roller coaster ride with many highs and lows along the way.  There is no happy ending.  I would describe the aftermath as a plundering of your heart and soul.  After being subjected time and time again to endless silent treatments, I knew that I had to walk away to save me.  I still loved the nice side of the man but sometimes love is not enough.  To those of you who are not familiar with narcissism I will enlighten you as to some of the traits of narcissism which appears to be on the increase in today's society.
Many experts use the criteria in the Diagnostic and Statistical Manual of Mental Disorders (DSM-5), published by the American Psychiatric Association, to diagnose mental conditions. This manual is also used by insurance companies to reimburse for treatment.
DSM-5 criteria for narcissistic personality disorder include these features:
Having an exaggerated sense of self-importance
Expecting to be recognized as superior even without achievements that warrant it
Exaggerating your achievements and talents
Being preoccupied with fantasies about success, power, brilliance, beauty or the perfect mate
Believing that you are superior and can only be understood by or associate with equally special people
Requiring constant admiration
Having a sense of entitlement
Expecting special favours and unquestioning compliance with your expectations
Taking advantage of others to get what you want
Having an inability or unwillingness to recognize the needs and feelings of others
Being envious of others and believing others envy you
Behaving in an arrogant or haughty manner
One of the most reliable ways for a narcissist to feel good about themselves is to invalidate, devalue or denigrate others.  They routinely put their own needs before those of anyone else, frequently even those of their own children and loved ones.  They 'use' them to their own advantage and when they are no longer needed, they are unceremoniously discarded.  To the outside world the narcissist may appear to be successful and charming, but to those closest to them, the mask slips and the evil behind the mask is revealed.
How do we, as a partner or spouse, get sucked into this nightmare?  For several months or so, the narcissist will pretend to be everything you ever wanted.  They will shower you with attention and affection and make you feel like you have met your soulmate.  Then when you are hooked, they will reveal who they really are.  You will see a dramatic change in their behaviour.  They will start treating you badly, lie, cheat, manipulate, humiliate you and give you the 'silent treatment'.  You will have no idea why.  You have been brainwashed.  People with NPD are master manipulators.  Your will try to figure out what happened and to do everything in your power to restore the relationship.  By this stage your self-worth is somewhere in the gutter and you feel like a failure.
Why do people put up with this?  Years spent with a narcissists will alter anyone.  People who were once strong become weak, nervous and anxious and they don't see it happening.
Eventually, most targets of a narcissistic personality will have that 'wake up' moment when they will see through the exasperating dishonesty and the crazy making behaviour.  They learn that there is no reasoning with these toxic individuals.  They never hold themselves accountable for their monstrous behaviour.  They are never wrong.  Nothing is ever their fault.  They will blame you for the very things that they do themselves.  They cannot be fixed.  You cannot unseat their deep hatred and shame.  They envy everything they see in you because they know that they can never truly feel and love in the way that you can.  They are emotionally stunted.
You will not change them.  Not recognising these facts will lead to your own self destruction.  Emotions are a very powerful phenomenon.  The invisible scars run so very deep and take a very long time to heal, for some, a lifetime.  The betrayal by someone who you thought loved you is like a stab in the very core of your being.
Of this man, who I gave six years of my life to I will say that I was devoted to him, loved him with all my heart, yet he almost destroyed me.  Now when I think of him I feel no hate, no pity, nothing, zilch, love – not an ounce.
He is 70 now, and I think that he will get what he deserves in life, a lonely old age, being on the receiving end of what he gave to others all his life.  Time stands still for no one.  Over the course of time lovers lose their allure, philanderers lose their touch, looks fade and true character is always revealed to those who have learned to see.  Time brings the narcissist closer and closer to being average.
In order for a narcissist to change they need to admit to themselves that their behaviour and treatment of others is not acceptable.  This will not happen because the narcissist is never wrong.  Compassion and empathy are considered weaknesses.  The narcissist may fake both of these qualities if and only if there is something in it for them.
Narcissistic abuse is insidious in that it is almost always covert and often indirect.  This type of abuse is carried out subtly as narcissists go to great lengths to avoid being seen in public as abusive.  This Jekyll and Hyde behaviour can inflict great harm on a target.  People find themselves walking on eggshells in an effort to avoid further conflict.  A narcissist doesn't look for compromise or a relationship in which everyone can be happy.  They are looking for POWER AND CONTROL.
All in all the narcissists as they age will have had a string of failed relationships and lost friendships.  Family will avoid them unless there is something in it for them.  Sadly their children often turn out the same.  The old saying, 'the apple does not fall far from the tree,' is very true.  They cut a lonely figure in a decaying body, their loneliness is brought about by their own doing.  Some might say that this is poetic justice.
The man that I was involved with has already lost a daughter who he has not spoken to in years.  She doesn't realise how lucky she is.
Forgiveness?  Forgiveness does more for the forgiver than the forgiven.  I don't think that it should be universal.   If there is absolutely no remorse and the person intends to continue abusing others and behaving badly, then I personally do not think they deserve to be forgiven.
It has taken me a long time to get to where I am now.  The devastation caused by their betrayal and knowing that you meant absolutely nothing to these toxic individuals will take you as low as you can possibly imagine.  Getting yourself back to who you once were will take a lot of hard work and soul searching but you can get there with the help of true, genuine friends, people who will listen and not judge.  For some people, that may involve counselling.
The past nine years have been difficult at times.  I lost my husband, my father, my mother, one of my horses and two of my dogs.  I fell in love with someone who I thought was the man of my dreams only to find out he was the stuff nightmares are made of.  I've met people since who showed me their true colours.  They are no longer a part of my life.  Lastly, there was the smear campaign.  All the little minions who believed the lies are long gone.  The people who really know me know the truth and that's all that matters.
I have come out the other side wiser and much stronger than I ever was.  You can too.  Have a little faith in yourself.  Time has a way of healing even the deepest of scars.
Written by Anne McCrea
Mayo Clinic Staff, (Nov 2014), Mayo Clinic: Narcissistic Personality Disorder, [Online], accessed Mar, 2016.