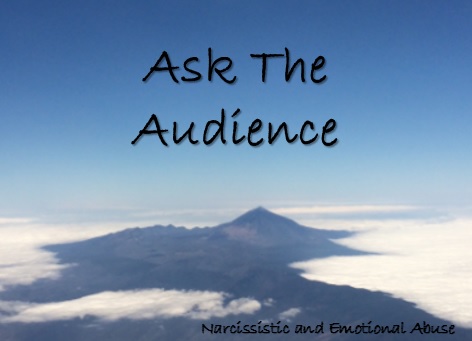 She raised me so I can't leave
She raised me so I can't leave
Hi guys. I am not sure if this is considered NDP/abuse and would like to hear from you.
This is my story:
I am a adult in my late 20s. I am married and I love my husband. However, the same cannot be said of my mother. She absolutely hates him and I have been so stressed I am getting depression.
My mother doesn't make him feel comfortable so he stopped visiting her altogether. I have almost been disowned for marrying my husband and now that we are married, the tension has been worse.
My relationsip with my mother has always been tense since I was young and I am always the odd one out in the family. She raised me after my father passed. We do not connect and I have been terrified of her since I was a child. She has a severe temper and I will always be blamed for her temper because it's my fault for making her angry. I don't feel love for her as a mother like one should. I haven't turned to her for comfort or advice since I was a child. I am blamed for my father's death (he died of cancer), but when I confront her about this, she said she doesn't remember and I am absolutely hateful for making this up.
She refused to accept my husband from the start citing reasons that he is rude, has had a bad upbringing and then ridiculed his family in front of him.
When I tried to stand up for us, she said he must have been a bad influence too because I am no longer meek and she can't stand me. She wishes she was dead and wants to die because of the way I am treating her.
All in all, that's an average day in my life. She raised me, so I can't leave as I want to. She blames me for not sharing anything about my life with her, she is angry at me because I am not close to her like a daughter should be and I don't confide in her.
No matter what I do, it will be my fault, or my husband's fault. I am scared and full of anxiety all the time. I dont know what to do.