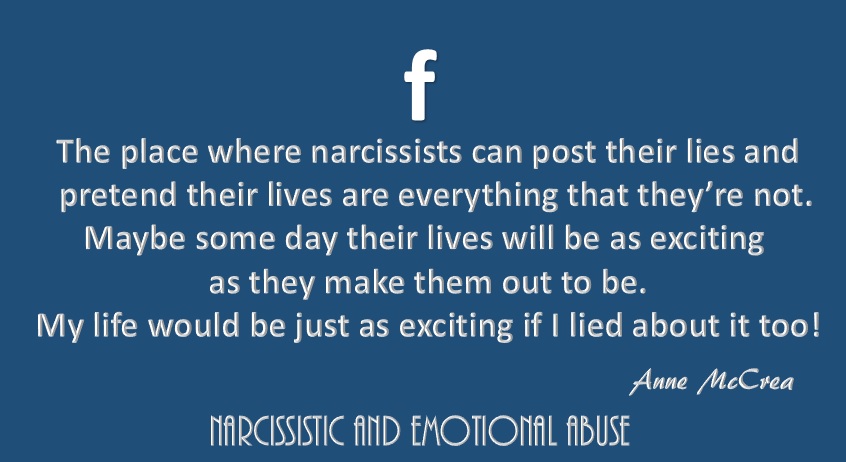 Narcissists And Facebook / Fakebook
Narcissists And Facebook / Fakebook
Facebook is a breeding ground for narcissists.  They use Facebook and other social media because they believe everyone is  interested in what they're doing, and they want everyone to know about it.
When a relationship with a narcissist comes to an end, they often post pictures of themselves with their new partner showing the world just how 'happy' they are!  Don't believe it.  Things haven't changed.  They haven't changed.  It's just the start of the same old pattern all over again.
Don't be surprised when people who you thought were your friends, stop speaking to you or 'unfriend' you on Facebook.  Don't be surprised when people 'block' you on Facebook when they've never even met you.  They have been manipulated and lied to.  Some people will blindly follow the narcissist, knowing there are two sides to a story, listening to one and forming their opinion regardless.  Let these people go.  They have no integrity and haven't got what it takes to stand up for what is right for fear of angering  the narcissist.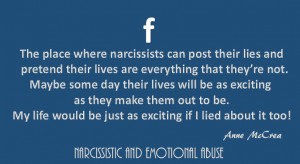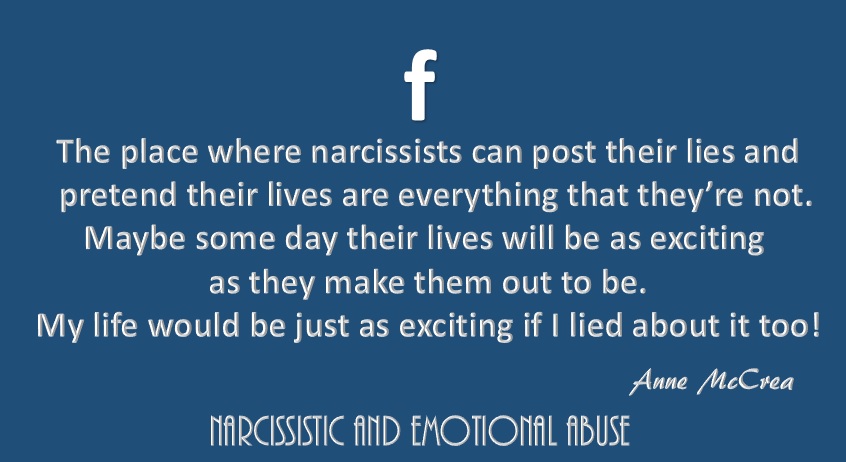 "There are two ways to be fooled. One is to believe what isn't true; the other is to refuse to believe what is true."
― Søren Kierkegaard
Some day they will realise how foolish they have been when they find themselves on the receiving end of the narcissist's wrath.
Written by Anne McCrea