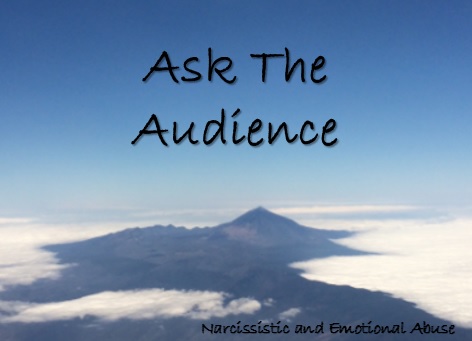 My attorney is worse than useless
My attorney is worse than useless
Hello, I was hoping you could post this message on Facebook, I don't know what else to do.
I filed papers to divorce my narc husband in August.  We were out of town with family since I have no money, and he made sure I wasn't able to work or go to school. We were forced to return a few days ago by a judge who has bought everything he has told her (that I'm neglectful, that I'm an alcoholic, that I attacked him etc.)  Despite several sworn documents from myself, our marriage counsellor and a witness about the way he has abused myself and our small son.  The fact that I stayed home with our child for almost his entire life was ignored, and he has been granted half custody.
I found out yesterday that he has moved people into the house that we bought together without my knowledge or consent.  I found out from the neighbours that it is a new girlfriend, her child, and a renter.  He refuses to answer any questions about the people in my house, who will be living with our son.  He will not tell me anything about the childcare our son will be in, or whether or not the people living there have records.  My attorney is worse than useless, and I am terrified of what will happen to our son living in that house for long periods of time.  Any advice would be incredibly helpful.