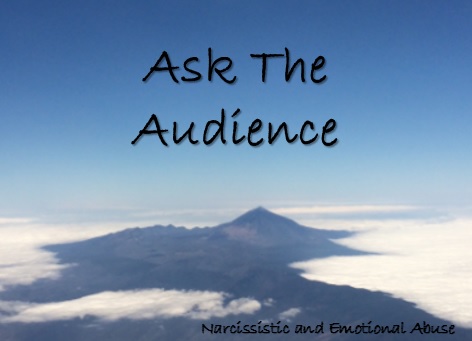 I need some wisdom
I need some wisdom
Not sure we can ask here, but I feel like I'm going mad. I think I'm falling for yet another Narc. I need some wisdom from the audience and insight and maybe someone to tell me that maybe I'm overreacting because of my past experiences. So, this new bloke:
messages me everyday and calls me frequently
tells me how beautiful I am and how much he wants me
at the same time he's never available to see me – I haven't seen him for two   months now – says he is not seeing anyone, just busy
didn't show up twice without explanation, only after said 'oh sorry'
completely ignores my attempts to communicate that this behaviour is confusing and making me unwell.
I attempted suicide during my previous relationship with a Narc. I'm worried that either I'm paranoid and too sensitive or this is just not headed in the right direction.