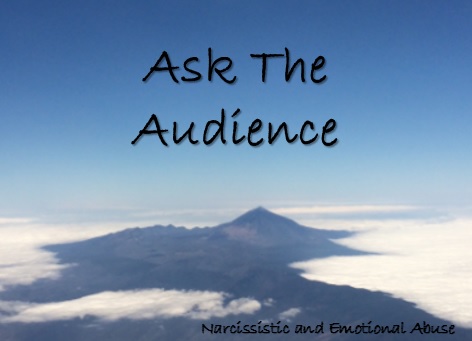 I feel guilty
I feel guilty
I am an adult with a family of my own. My father is narcissistic and our relationship is very toxic. I have kept him at arm's length for years now due to the abuse. My sister has not had to endure the same as she was very clearly his favourite. This has left a disconnect in our relationship as she has no idea what it's like to be on the other side of dad's love.
She confronted me yesterday that I need to "weave" him into my life. He is going through some rough things and admitted to wanting to off himself.
I feel guilty for not wanting to bring him back into my life. I feel guilty and feel like a rotten human being for not racing to his aid. I work in healthcare and usually feel a deep need to help.
Our last encounter just a few weeks ago wasn't the most pleasant with some of his underhanded comments. And 11 months ago I had to check myself into the hospital for suicidal thoughts. No one from my family came to my aid. My sister and I were close until I made a stand against my dad years ago. I am bitter that she wasn't there for me. I am angry that she has the guts to put this on me.
I am physically ill today. I feel so trapped in either being a "good person" and shoving my own mental health aside or saying "F you!  I love myself too much to let you hurt me again." Further alienating my relationship with my sister. What do I do?