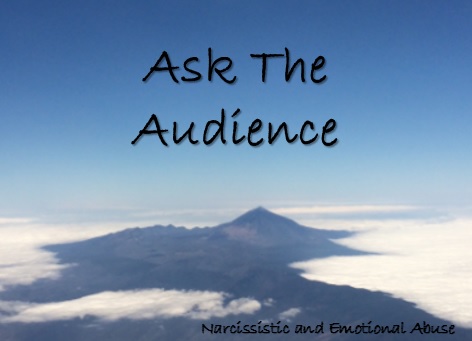 I could really use some prayers and support
I could really use some prayers and support
I already have Complex PTSD from narcissistic abuse from 2 prior relationships.
I met my current husband a little over 2 years ago. Narc #1 unintentionally introduced me, which I found comforting as though that was Gods reason for allowing such a destructive force in my life.
My husband is sweet, protective, affectionate, understanding with me and much more. He's helped me heal a lot in the last two years from narc abuse and alcoholism.  I'm now sober over a year and a half. He's held my hand while I cried, gone to doctor appointments with me, talked about my hurts, let me rest when my mind is exhausted. I genuinely believed I met the love of my life.
We have/had a great life, cute little house, my kids from before are happy and doing well.  We have great pets, I get to stay home and do fun projects around the house, play with our puppies and lunch with friends while he works and builds our newly created home based business.
So he proposed last year and we got married this year. We are both older and have both been married before (2 Times each).
Lately money has been really tight. I've wanted to go get a job to help with finances while out company grows but I'm discouraged by him from doing that. Then, day before yesterday I accidentally discovered that I am really his SEVENTH wife, he has hundreds of thousands of dollars in tax liens and back owed child support, a prescription drug problem and nearly everything he's ever told me is a lie. I'm beyond devastated.
I don't really need any advice, I know what to do. Find a job, kick him out, get this bs marriage annulled….I could just really use some prayers and support.