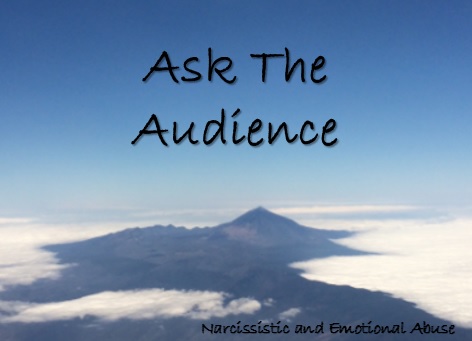 I am now a shadow of my former self
I am now a shadow of my former self
I would like some tips please:
How do I rebuild my strength and stop getting sucked in by the lies (always promising to change but never does) while living with my narcissistic husband so that I can leave him? I want to emotionally detach from him without making it obvious.
I've been married to a man for 15 years who has many narcissistic traits. Both my parents are malignant narcissists and he's an improvement on them. I guess I kept telling myself at least he's not cruel like them.
He's not violent or aggressive but he has no empathy, is completely self centred, demands constant praise and attention, never admits wrongdoing or accepts responsibility, engages in constant ego stroking and expects me to pander to his every whim, neglects me when I'm sick and drains me dry.
We have a teenage child, who is expected to pander to him and is also neglected by him.
He goes to counselling to humour me but plays the victim, has a humble façade and always manages to convince them I'm too demanding etc. He has improved since we got married but it's been excruciatingly slow. He resents me wanting him to grow and says that nothing he does for me is ever good enough and that's because he does nothing for me. If he does something for me like buy flowers once a year he expects me to thank him a million times; it's exhausting. I feel like I give him everything, our life revolves around his wants and I have to be grateful for crumbs.
I want to leave him but need to get my financial affairs secured first. I have absolutely no one I feel safe sharing this with and no support. Everyone who knows us thinks I'm so lucky to have him. My health is very poor, I have major depressive disorder and Complex PTSD.  I need to get stronger so I can work but can't seem to get better despite counselling.
I used to be a wealthy and successful professional but am now a shadow of my former self. I've contemplated suicide countless times but don't want my child to be stuck with him.