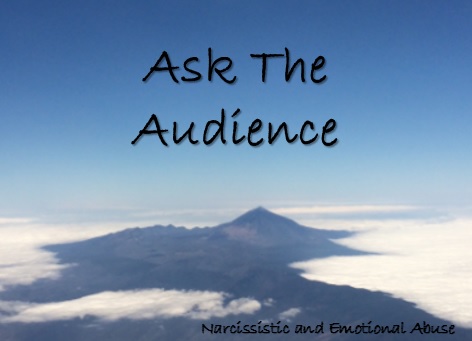 How do you deal with a narcissistic mother?
How do you deal with a narcissistic mother?
I'd like to know how people deal with a narcissistic mother, particularly where there is a grandchild/children involved. Many cases I've read are more about partners.
My situation is briefly this…
My mother is a narcissist. I find that she treats me like a child and makes me feel like a child. Ego wise, she isn't perhaps as extreme as some cases I've read on here, but she very much likes to feel important, likes people to know she's there. She's overbearing and controlling, despises my husband and her actions have continually reflected that. I feel she has no personal boundaries. If I say something she did wasn't appropriate (often after years of putting up and shutting up with so many things, because the fallout is so great), no matter how diplomatically it is conveyed, all Hell breaks loose and then the insults and criticism begin. Same scenario if I make a choice she doesn't agree with. I wouldn't know where to begin with all the examples, but she's never once apologised. She's never wrong. It's my fault, or my husband's, or anyone else's. Never hers. Then when I try to explain why things upset me etc, she can ignore me for weeks or more or continue with the insults or like now, pretend nothing has happened and act like I'm the one with the issues because I can't brush the latest antics under the carpet. On a personal note, I find the lack of empathy one of the hardest things to deal with. If someone said to me that something I'd said or done had upset them, my immediate reaction would be to apologise. I'd be mortified.
So.. I'm trying to enable our little one to have grandparents (3 of mine were incredible) but at the same time, wishing I could just walk away from her. It is the biggest mental conflict I've ever had. I have no energy for the games or dramas that she brings. I feel sick at the thought of seeing her and being around her. Is it even possible to maintain something for the sake of our little one, but where my involvement is just drop off and pick up (mentally I have no capacity for her anymore), but where there are no family get togethers for birthdays or Christmas etc. I have no idea how that would impact on our little one in the future. It saddens me. However, things have gone too far for that to ever happen. Seeking advice from anyone who has been in a similar scenario. How do people deal with all of this? While making sure that you stay sane and focus on the most important things… your own kids!