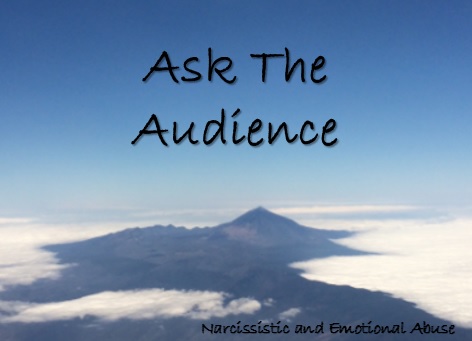 Am I the narcissist or are they?
Am I the narcissist or are they?
I need some advice.  I literally feel like I was raised in a family of narcissistic people.  I help and help people constantly.  When I don't they will say I don't care about them or that they always help me so why don't I help them.  On any given day my sister will create an argument if I don't do things she needs me to do or if I don't 'help her.'  Usually ends up in big arguments that do not stop.  I defend myself that just keeps the arguments going.  Literally any word I utter will cause the argument to continue or grow bigger.  Like how dare I speak against her because I'm wrong.  All she wants me to do is agree she's right even after she yelled at me and called me name.  Say sorry and then everything will be okay.  I now have a boyfriend that shows the same types of this behaviour.
Also may I add when I just become silent in an argument and not talk, they both say I'm trying to be a victim. If I cry during an argument because I truly feel confused or scared.  They say I'm trying to manipulate them to make them feel bad.  They say I want control over them and not the other way around.
Help, what can I do?  Am I the narcissist or are they?
I do feel like I do have some of the traits because I was raised around it.  How do I stop myself from becoming these people.  And how do I cope with it all around me?