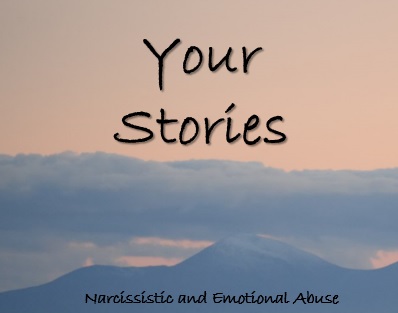 I'm struggling a bit at the moment
Today is the 12 month anniversary of when I went to the police and had the abuse documented and I'm 12 days from the anniversary of his final leaving of my home. I'm healing ,the whole of last summer I had to have 15 weeks off my work as a therapist due to a total nervous breakdown. So I'm back at work everything seems ok I'm free I'm planning a future . But…….. in October last year I had a gastroscopy and it seems I had gastritis and peptic ulcers not bacterial , I thought ok fair enough then in December I get summonsed to see haematology so on Tuesday I get this news…….. at best I have chronic blood cancer and my spleen needs removing at worse I have multiple myeloma (bone marrow cancer) and even with best treatment I'll be gone in 5 years. I'm 44. I've been keeping private journals on fb and today I posted this to myself for the future, short as it maybe:-
Well I'm awake but so sore everywhere. I feel sick, deeply viscerally sick. Ok I was able to just get up and get on with stuff feeling exactly like this three days ago, the only difference is is that I know mostly what is wrong. I'm preparing for the worst. I'm trying to accept that I'll never fall passionately in love with "the one" again, I will probably never have sex again, I will most definitely die without the love of my life beside me making sure I'm not afraid. I think I might be grieving the loss of my optimism that I could find happiness.
I'm going to die alone surrounded by everyone wanting me to be strong and brave.
I wanted to share this with someone else who I don't feel the need to make this ok for. Everyone around me really needs me to be the front runner of positivity and "it'll be fine" but inside I'm afraid .