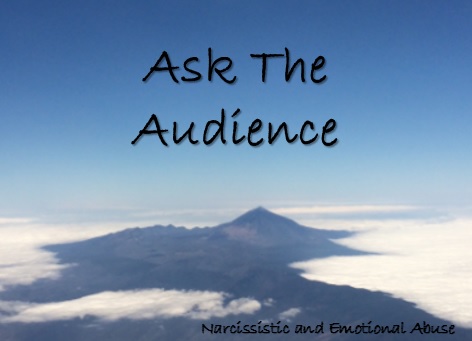 How do I deal with narcissistic mum and enabler sisters?
How do I deal with narcissistic mum and enabler sisters?
I have recently discovered there is a name for what my mother has been doing all these years, narcissistic.  Recently she called me to tell me I better not bring my children to my cousins wedding, even though he called to tell us to because more seating opened.  She proceeded to call me a pre-Madonna & why do I get special treatment.  I was polite, but all she did was argue.  So I told her I will not argue & get upset about this, I'm pregnant I don't need this stress.  I had to hang up because she continued.  Meanwhile both of my younger sisters have been her enablers/flying monkeys.  I tried apologising to my mom for hanging up, but told her I do have boundaries & won't let people yell at me.  She didn't like that so she said "I'm in a dark place, I hate my life, I'm just pulling the pregnancy pity card, I'm emotional, there is something wrong with my emotional state," etc.  I was just like Wow.  I'm the farthest thing from any of that I'm sure not looking for pity, I love my life and my 2 little children & husband.  No matter what I said to defend myself she repeated this.  My sisters have continued to be all about my Mom, saying she lives alone, you hurt her hanging the phone up, you called me names when we were kids (by the way I'm 35), that's your mother, etc.  By the way, she treated my Dad like this, and he lived through a hell of a lot, he'd always have to apologise even if he was 100% in the right.  My Dad passed 2 years ago, so maybe she is looking for someone else to attack?  Does anyone have insight on how to respond or deal?  Thanks!